I was just virtually beating the crap out of the "blogger image upload" thing just now for giving me so much trouble and bloody uneven photographs! But now I have calmed....as it has finally done what I what I wanted.
EDIT: I just clicked published and it obviously has not done what I wanted: hdcdchjDHDEJLHLFEJFWGRBHN!!...excuse me.
I was supposed to post this subject matter last week but my sieve-like brain only just reminded me. I need your help guys! I got these two denim dresses in the last couple of weeks but I do not know which one to keep or whether I should keep both? They
are
two different colours: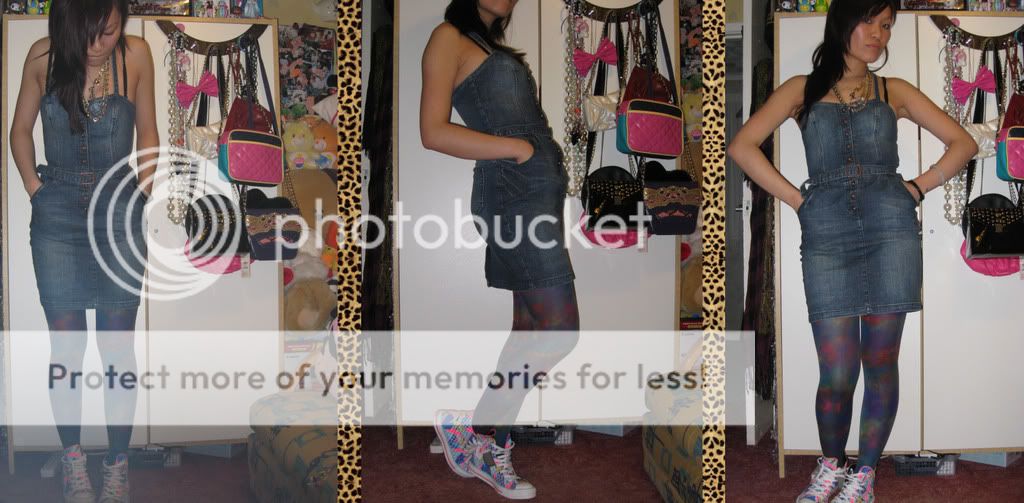 I love the first H&M one because it can be worn casually or dressed up and the shape is very me. But I also love the zip detailing on the second Miss
Selfridge
one and the fact that it is a light denim. Oh and it is so my style with that 80s learning towards early 90s feel to it! Can I really afford to keep both?!
But, I did get 20% of both of them though....
I Just don't know what to do...I am learning towards keeping them both...what do you guys think?